Luca Matarazzo - COMPOSITION BOOKS (SIGNED)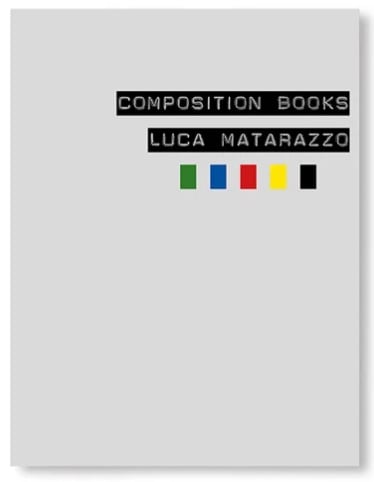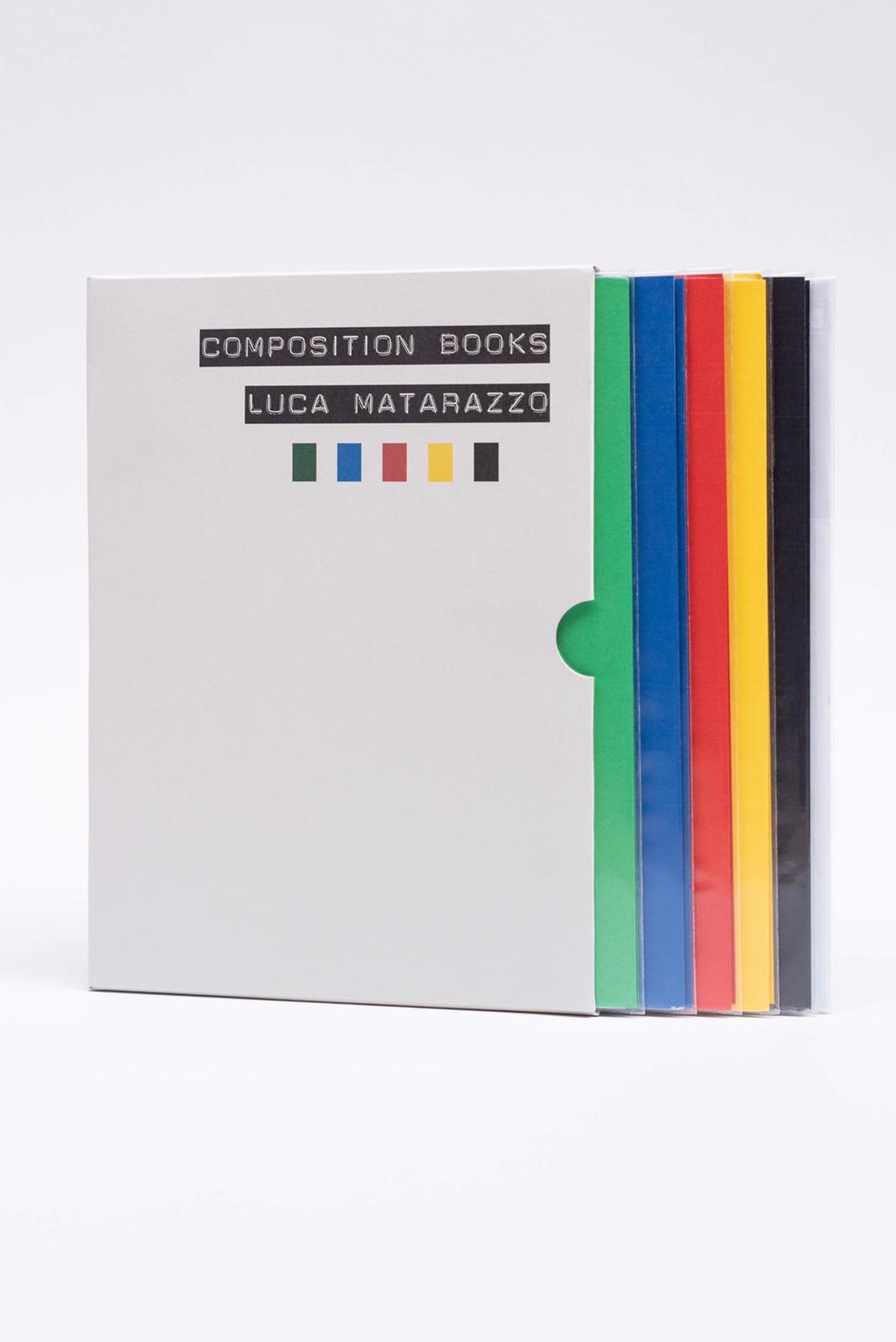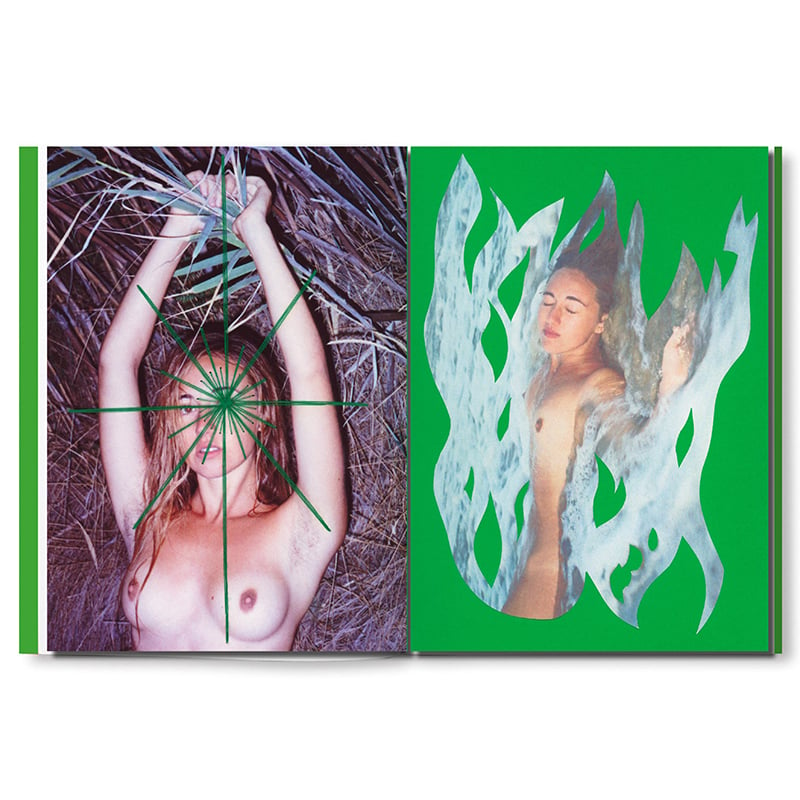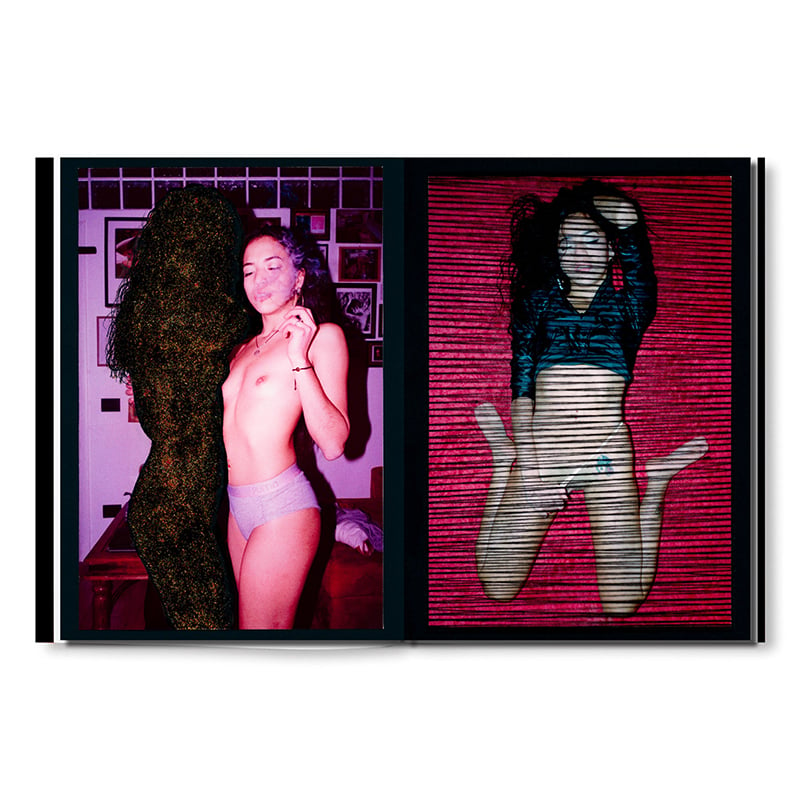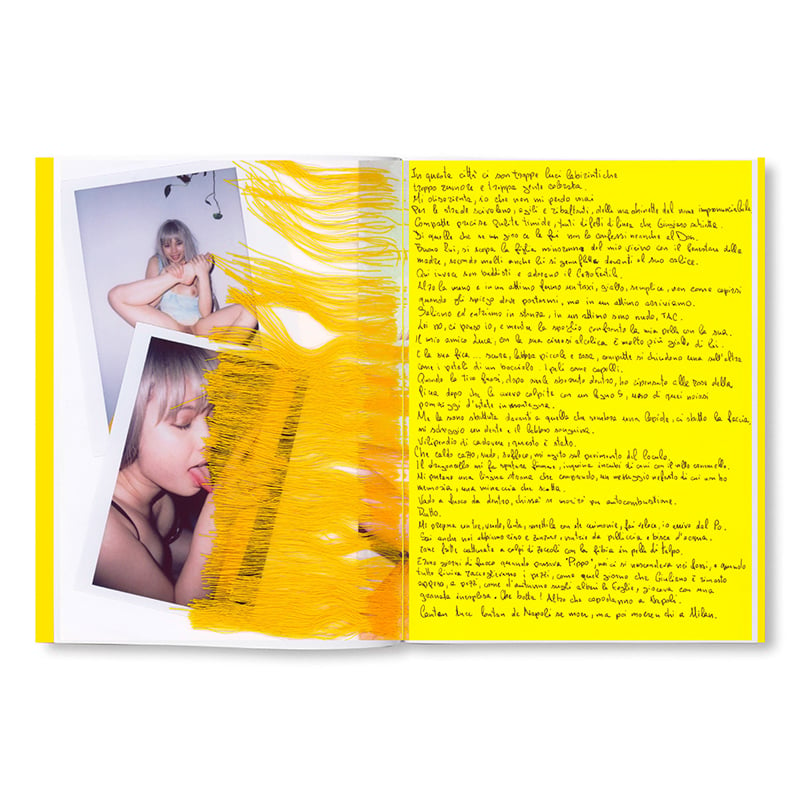 The paradox is the technique, as Sun Tsu said, and Luca Mata writes about his art of artistic war, in a pure and intimate way. He lives chasing a balance, has an Hagakure in himself who forced him past the mere photography, and pushed him to paste, impress, sew and print the chaotic world of his imagination, that blends in with reality as it if was a vivid dream. An artistic drift that develops in five colors, five concepts, five emotions that are clean but yet chaotic. A fight, a battle that smells of tobacco and debris of emotions, Luca Mata, like Miyamoto Musashi, writes his diary, takes notes, perfects them and binds together his "five rings".
The colors he picked are the ones of his imagination, the ones he prefers.
His fight is a perfect storm that crashes on the pages of his books, driven by instinct, it's passion and memories of a violent past and a present that explodes in its moment, completed by photos, it takes form with the glue and on the page of a memory, bound with stitches. Demons and goddesses, lovers and flings, poetry and violence. Luca Mata's work in his books is a mix of photos, colors, markers, tales and esthetic bites. A mix of other medias capable of grouping together incompatible elements to tell the tale that the artist hid under the leaves of his internal jungle, made of people he met, the world he has seen. A school diary drenched of life, a collection of papers and notes not to be forgotten, a playlist of only five hits, a move that hasn't been done yet, but that could've been something. Images and words, tales and fragments sharp like pieces of glass, the glass of a broken mirror that keeps reflecting the image of the artist even when it's shattered.
Limited box set
5 books (15x21 cm)
Various subjects
Mixed art
Limited press: 300 copies
____________________________________________________
BOX / COVER in light gray cardboard
300gsm print 4 + 0 colors
die-cut and glued
each copy is marked, numbered and signed
BOOKLET each
closed size 148.5x210 mm (open 297x210 mm)
4 + 4 color printing
pages: 28
170 gsm paper. matt coated
each notebook is individually wrapped